Published on
Don't Miss Out: 60% Off 'Pull Request Best Practices' This Black Friday!
Authors

Name

Nico Prananta

Twitter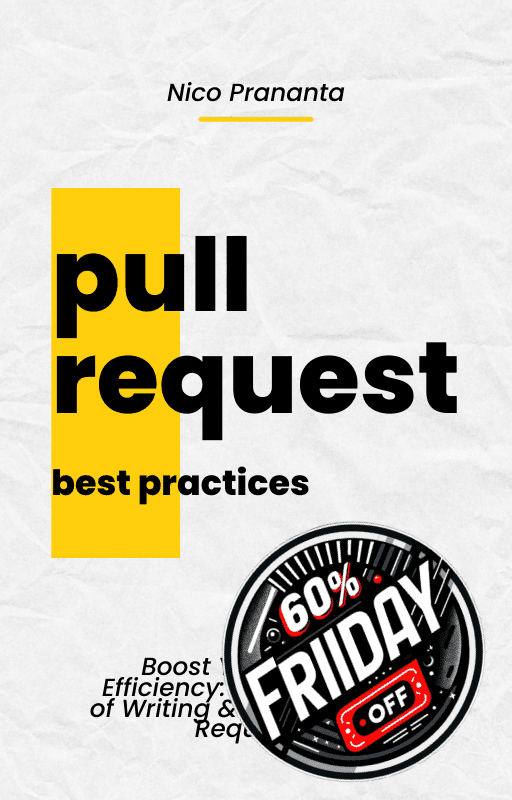 As the season of savings approaches, I'm excited to announce a special Black Friday deal for my book, "Pull Request Best Practices." This is an opportunity for developers and teams to elevate their skills in managing and evaluating pull requests - at an unbeatable price!
Why This Book?
"Pull Request Best Practices" is more than just a guide; it's a toolkit for transforming your approach to code reviews. It's packed with insights, strategies, and real-life examples, tailored for developers looking to streamline their review processes and enhance code quality. Whether you're a seasoned developer or just starting out, this book is a valuable addition to your professional library.
Black Friday Special Offer
We're offering an incredible 60% discount on "Pull Request Best Practices" - a deal that surpasses our already generous early bird discount of 40%. It's a rare chance to get your hands on a resource that could be a game-changer in your development career. The discount is valid for a limited time only, so make sure to grab your copy before the clock strikes midnight on November 25th!
Happy coding, and happy savings this Black Friday!